We'd love to hear from you!
Please fill out the form to the left and we will get back with you shortly!
469-213-8141
10720 Miller Road, Dallas TX 75238
By Appointment only.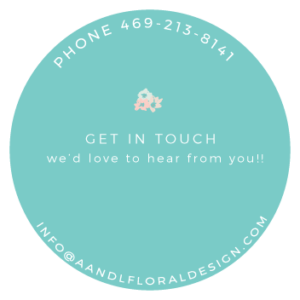 A & L Floral Design is a Dallas Wedding Florist that specializes in beauty and affordability. We serve the DFW Metroplex and surrounding areas. Please get in touch to discuss your floral needs for your wedding or event.